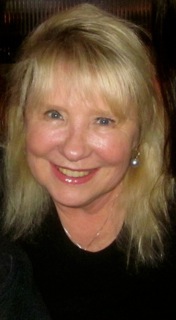 Wendy Elkin – Director, Executive Producer
The Painting Bolinas movie marks the Directorial Debut of Wendy Elkin. A former Special Education teacher and photographer in Santa Barbara and San Francisco, Wendy has spent the last three years transitioning into documentary film. A natural transition from still photography where she produced a substantial body of work concerned with social, political and cultural issues. She is an astute observer of American culture.
Wendy has permanent exhibitions in the National Civil Rights Museum in Memphis, Tennessee, the Rosa Parks History Museum in Montgomery, Alabama and the Smithsonian American History Museum in Washington, D.C.
An advocate for the under dog, producing and directing a film about populations who are mostly ignored in our society has been influential in understanding how her culmination of experiences, i.e., Special Education, highlighting unsung heroes and photographing various political and social events has given her a unique perspective into the world of documentary film.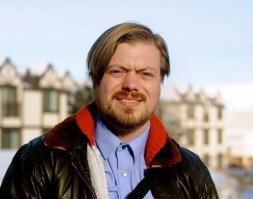 Linas Phillips – Cinematographer & Sound
Linas Phillips graduated from NYU's experimental theatre wing with a BA in acting. For many years he worked with special needs children during the day while performing in theatre and comedy venues at night before moving onto film. His first feature film WALKING TO WERNER played at many festivals and theatres both in the U.S. and internationally. The film is a personal documentary and homage to Werner Herzog about Linas' 1200-mile walk from Seattle to Los Angeles. The film won the Special Jury Prize at the Seattle Int'l Film Festival and landed Linas a spot in Filmmaker Magazine's 2006 list of 25 New Faces to Watch in independent film. His second film GREAT SPEECHES FROM A DYING WORLD is a documentary about 12 homeless people living on the streets of Seattle and features each character performing a famous speech from history. His third film, a narrative, entitled BASS ACKWARDS, premiered at the Sundance Film Festival in 2010. His next film, entitled RAINBOW TIME, is about the strained relationship between a mentally challenged man and his caregiver as they struggle to create a TV show called "Rainbow Time".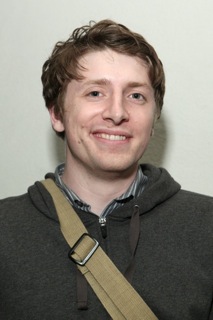 Andrew Kaluzynski – Editor
Since receiving his BA at Bennington College, Andrew Kaluzynski has worked as an Associate Producer and Assistant Editor on Moira Productions Films Jim Thorpe: The Worlds Greatest Athlete and Original Minds and as an Assistant Editor on Heist: Who Stole The American Dream?
Painting Bolinas marks Andrews first time editing a feature length documentary. Andrew also works as an editor at Corduroy Media in Berkeley, CA.